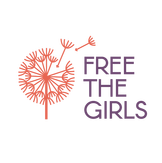 Free the Girls is an organization committed to helping women on a global scale. FTG assists victims of human trafficking. M
any survivors have children and must provide for their families.
S
elling second-hand bras gives these women the ability to work. Donating a bra empowers women in Mozambique or El Salvador... Please join our lash studio, in support of this cause, by donating your gently used bras.
Thanks for joining the cause
For each gently used or new bra donated, receive $5 off a lash service at the Tennessee Lamb. Worn out, stained, or frayed bras cannot be collected. To accompany your deposit, we suggest a $1 donation to cover shipping expenses with the surplus able to provide assistance to women in need.
Do, drop in